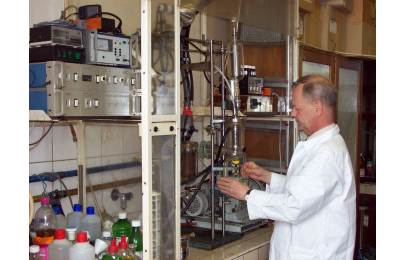 Despite some improvements in labour legislation, BSCs and employers call for a new law that would reflect current labour market trends.
This text was published as part of the special supplement on Business service centres, prepared in cooperation with AmCham Slovakia BSCF.
An employer-friendly labour code and low labour costs made Slovakia attractive for multinational companies to set up business service centres (BSCs) here in the previous two decades.
Things have gradually been changing, however. Labour legislation has been amended numerous times and, despite some improvements, companies complain about the increased number of proposals submitted directly by MPs, the processes of which avoid a broader discussion. At the same time, several measures, including those not linked to the Labour Code, increase labour costs.
"Despite all the problems we're currently facing, nobody has said that they would like to end their business in Slovakia," said Ronald Blaško, executive director of the American Chamber of Commerce (AmCham) in Slovakia, at the early October conference organised by the Business Service Center Forum (BSCF) and AmCham.
To secure further growth of the sector and maintain capacities in times of crisis, however, flexible labour legislation is needed, according to BSC representatives. Together with the employers' representatives, they are calling for changes that would reflect current trends in the market.
"Otherwise, Slovakia risks not being interesting for BSCs [any more], which we can't afford in good economic times, let alone bad times," said Gabriel Galgóci, BSCF's chair.
(zdroj: BSCF 2019 Survey)Flexible Labour Code necessary
In recent years, BSCF has intensively lobbied with the government. As a result, they came up with a governmental concept to support the sector, the register of BSCs running under the Economy Ministry, a shorter waiting time at the Foreigners' Police, and rules for providing state aid to companies situated in Slovakia's various regions, according to Galgóci.
Related articleAutomation increases effectiveness of business service centres ČítajteÂ
"As a result, big centres not only fill office spaces in Bratislava, but expand to other regions," Galgóci added.
Apart from Košice, where several BSCs are already operating, centres have opened in other towns such as Nitra, Žilina, Prešov, Komárno, Banská Bystrica, Nové Zámky, and Považská Bystrica.
Other changes concern the list of scarce professions, i.e. the list of professions with a lack of qualified workers in the regions with an unemployment rate below 5 percent, as published by the Central Office of Labour, Social Affairs and Family (ÚPSVaR). BSCs enjoy special conditions: they do not need to first report a vacant position to the labour office and then wait for a certain period of time to start seeking a worker from non-EU countries, but can immediately start their search abroad.
There is still a five-day waiting period to check the request, but this should change too, as soon as the new system to connect various databases is launched, said Marián Valentovič, head of ÚPSVaR.
Lack of state capability slows down process((piano))
Legislation pertaining to the recruitment of staff from non-EU countries, so-called third country nationals, is perceived as one of the positive changes to the Labour Code, although some BSCs still see room for improvement.
"State administration lacks resources, which slows down the whole process," Zdenka Hrubešová, legal director at Dell Bratislava Global Business Center, told The Slovak Spectator.
Slovak labour might benefit from further simplification to the recruitment of staffers from beyond the EU, provided that the changes come with enough state administration workers, she added.
Paul Burt, managing director of IBM Service Centre Slovakia, hopes for some improvements to the immigration and work permit processes as well, particularly for highly qualified workers from outside the EU.
Unpredictable legislation is a problem
Burt echoes the typical complaints of employers, including the significant changes in the law, like labour-related legislation, getting adopted through MP proposals in parliament. Unlike draft laws submitted by the government, these go straight to parliament, without any interdepartmental review that would allow all concerned stakeholders to comment on them.
"This deprives social partners and the business community in general the opportunity to discuss these changes and their impact on business operations, financial costs and the bureaucratic burden," Burt said.
As a result, the business environment is unpredictable and laws lack quality, "as they are being passed without proper consultation, discussion or assessment of their regulatory impact", said Burt.
The so-called holiday vouchers are an example of a measure that was passed through an MP proposal. Under the revision, every employer with more than 49 employees must contribute tens to hundreds of euros for a vacation spent by its employee in Slovakia.
The vouchers, introduced upon the initiative of the junior coalition Slovak National Party (SNS) with the declared aim to aid local tourism, sparked several controversies.
"Although the vouchers were meant as an additional benefit for employees, the unclear criteria related to employees, who are on various kinds of leave, and requirements on tracking and proving that the voucher we used is in compliance with the law present an administrative burden for employers," Hrubešová said.
Another problematic measure concerns newly established trade unions. They are no longer required to prove their representativeness and to have at least one of its members employed in the company where it is active.
"There's a risk that formally created trade unions can abuse their legal mandate for purposes other than the protection of employees in labour-law relations," Miriam Filová, spokesperson of the Federation of Employers' Associations (AZZZ), told The Slovak Spectator.
One of the problematic provisions is that employees must let people who they do not employ enter their premises if they represent the trade union organisations they are a part of, she added.
In addition, trade unions can access various information, including the sensitive kind, and have the right to make decisions and attend collective negotiations. The law requires employers to pay for the trade unions' activities as well, which may be a problem, especially if they are only formally established, according to Filová.
Burt is critical of the emergence of what he calls "speculative trade unions", warning that the positive collaboration between employers and employee representatives is being damaged by them.
They do not fulfil any specific purpose other than to exist, damaging the business environment, he added.
Responding to modern trends
Related articleCompetitive BSC industry – competitive country ČítajteÂ
The now valid Labour Code was adopted in 2001, and has since been amended numerous times. It currently spreads over 123 pages and 252 paragraphs, which makes it very complicated for both employees and employers to navigate.
Moreover, employers face limitations when creating new jobs, which will become a very important topic now that the economy is currently slowing down, according to Martin Hošták, secretary of the National Union of Employers (RÚZ).
"It is necessary to prepare and adopt a simple, modern and understandable Labour Code that will enable individual negotiations between employers and employees," he told The Slovak Spectator.
The more modern legislation that BSCs and the representatives of employers' associations are calling for should be based on a modern philosophy that respects the openness of the Slovak economy and its structural changes. They particularly want it to reflect the adaptability, flexibility and high level of education of the staff.
Flexible employment needed
The changes that would, among other things, prepare the country for the 4th industrial revolution should concern more flexible forms of employment, a life-long approach to learning and personal development, the organisation of work time, the setting of social policy applied by the employer, and collective-legal relations.
The new Labour Code should also bring about larger labour force mobility and the depoliticisation of decisions that provide BSCs with legal certainty and increase the country's competitiveness. The 2019 Global Competitiveness Report by the World Economic Forum suggests that the country ranked 64th out of the 141 monitored countries in the labour market category.
"If fundamental changes like simpler rules for the arrival of staff aren't adopted soon and the education system doesn't change in a mid-term horizon, the threat of BSCs leaving Slovakia is quite realistic," Hošták said.
Related articleLack of staffers hinders further growth of BSCs ČítajteÂ
When asked about the potential departure from Slovakia, Burt said that in their case, the concept of a "centre" as a separate entity is slowly disappearing and an increasing volume of value added work is being done here.
"The real question is not whether our existing operation will be relocated to another country, but rather whether the skills pipeline here can be competitive for new, higher value-added roles that are on offer," he added. "Here, for IT skills in particular and for some language skills, we already see a shortage. Improvements are needed for Slovakia to remain competitive."
[spectator.sme.sk; 05/02/2020; Slovak Spectator / Business; Radka Minarechová]