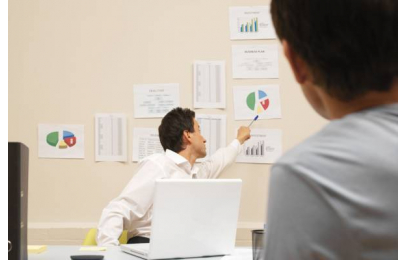 Firms can engage in sponsorship or showcase products during 22 ministerial meetings and 200 other events.
For the first time, Slovakia will preside over the EU Council, and the country's presidential term is seen as an opportunity not just for the country but also for individual companies to show their potential around the EU.
Though a presiding country is meant to be an honest broker, the Foreign Ministry is also offering opportunities for local companies.
"We are trying to prepare [the presidency] as a national project involving the general public and a whole range of partners," spokesman Peter Stano told the Hospodárske Noviny daily.
Companies can engage in sponsorships, presentations of Slovak identity or presentations of products during EU events. Companies may also benefit from secondary activities like arranging conferences or accommodation in hotels.
The rotating presidency is a short-term strain on personnel and organisational capacity of the presiding country, but the benefits can be big if everything runs smoothly, Ján Oravec, president of Entrepreneurs Association of Slovakia (ZPS), said.
"It is a beauty contest, like when the model goes out on the catwalk," Oravec told The Slovak Spectator, "and when she goes off to behind the scenes, everybody sighs that she did not sprain her ankle."
During the presidency, more events will be held and more people will travel which may help the economy and, in particular, tourism, said Peter Kremský, executive director of the Business Alliance of Slovakia (PAS).
Sponsorship opportunities
The Foreign Ministry tempts companies to participate in sponsorship in which they would supply goods and services for free and in turn will be allowed to use the logo and the trademark of the presidency or present themselves at collateral events. Companies have shown interest in such partnerships.
State authorities have signed contracts with PSA Slovakia, which will lend minivans to transport state delegations, Smart Logistics for transporting of goods, and beverages will be supplied by Mrva & Stanko winery and the Slovak Association of Beer and Malt Producers.
In addition, there will be partners in the field of telecommunications, software products, antivirus licences and the supply of fuel, Stano said.
A company which takes on a sponsorship could target a variety of objectives, including displaying products to domestic or foreign clients, boosting sales, expanding into foreign markets or maintaining contact with customers, spokeswoman for the Federation of Employers' Associations (AZZZ) Miriam Špániková said.
Moreover, sponsorship can reduce the overall bill the Slovak taxpayers will pay for the presidency, according to Oravec.
The Foreign Ministry estimates that the sponsorship contracts will save the state millions of euros, and companies will earn hundreds of thousands in return, Hospodárske Noviny reported.